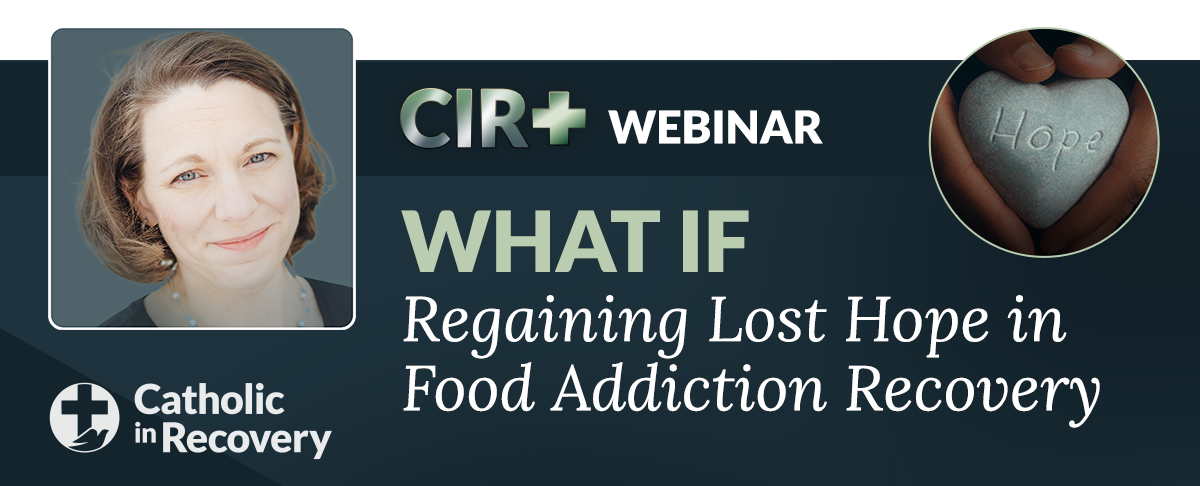 What If: Regaining Lost Hope in Food Addiction Recovery
Stuck in chronic relapse? So was recovering binge eater Erin McCole Cupp until a conversation with her sponsor restored her hope that full recovery is possible.
The webinar begins on Monday, January 23rd, at 8:00 pm EST/5:00 pm PST. The event is open to CIR+ Premium and CIR+ Free members. CIR+ Free members are encouraged to support Catholic in Recovery with a $5 donation.
Webinar Details:
PRESENTER — Erin McCole Cupp
WEBINAR LENGTH — 1 hour 15 minutes
Presentation — 25-30 minutes
Small-group Breakouts — 20-25 minutes
Q&A — 15-20 minutes
Participants are welcome to arrive up to 15 minutes before the start of the webinar for discussion and stay around afterward to connect with others in a "parking lot" meeting.
Sign up and recieve the link to our Zoom Webinar.