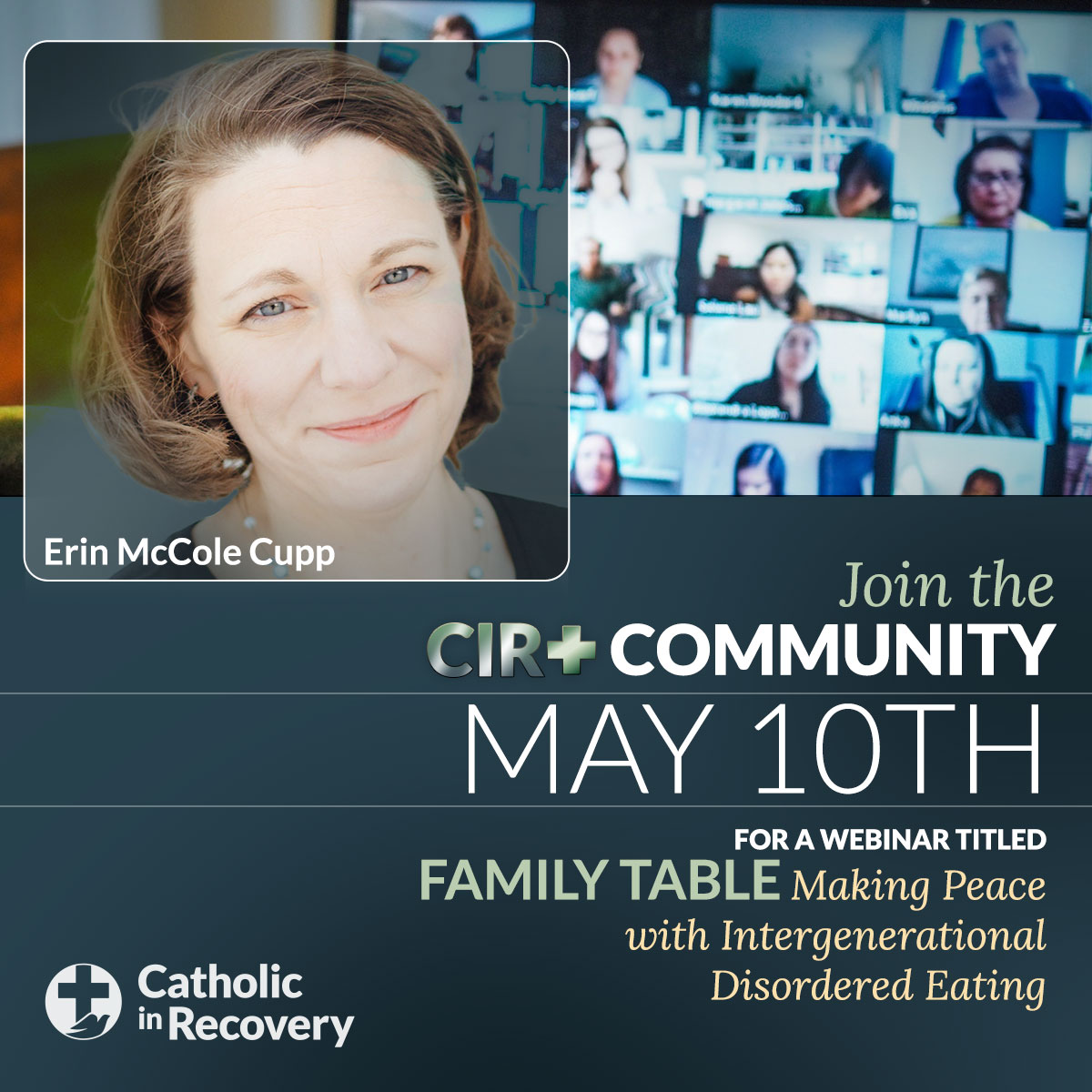 Family Table: Making Peace with Intergenerational Disordered Eating
Are you experiencing the overlap between your food addiction and your experience in an abusive or dysfunctional childhood home? To help us prepare for the upcoming Mother's Day and Father's Day holidays, Erin is offering a webinar exclusive to CIR+ members. Join us on Wednesday, May 10 at 8 pm Eastern Standard Time/5 pm Pacific Standard Time and sign up today!
The webinar begins on Wednesday, May 10th, at 8:00 pm EST/5:00 pm PST. The event is open to CIR+ Premium and CIR+ Free members. CIR+ Free members are encouraged to support Catholic in Recovery with a $5 donation.
Webinar Details:
PRESENTER — Erin McCole Cupp
WEBINAR LENGTH — 1 hour 15 minutes
Presentation — 25-30 minutes
Small-group Breakouts — 20-25 minutes
Q&A — 15-20 minutes
Participants are welcome to arrive up to 15 minutes before the start of the webinar for discussion and stay around afterward to connect with others in a "parking lot" meeting.
Sign up and recieve the link to our Zoom Webinar.